Investment in CRE can garner robust predictable returns over the period by way of rents and high occupancies, ensuring a monthly to yearly income, thus adding stability to the investment portfolio. Regular and consistent returns. Here we look at some reasons why Mumbai is a hotspot for commercial real estate and what makes it better than other cities in India for investors to invest.
1. Commercial Hub:
Mumbai is rightly called the financial capital of India. It has the historical significance of being a port city, which made it a hub for trade and commerce. Today, Mumbai is the home to major production houses and businesses. Foreign and Indian companies both have their headquarters and or at least a major branch office in Mumbai. Henceforth, Mumbai stands as a great investment avenue in commercial property. The prices of properties are higher than in any Indian metropolitan comparatively.
2. Connectivity and accessibility:
Mumbai is one city with exceptional public transport which can easily help you to reach from point A to point B. With the option of local trains, metro & buses, Mumbai is well-connected to other parts of the city and also to parts outside the city. Due to this, Mumbai becomes a good investment opportunity as civic infrastructure such as roads and highways are improving day by day, reducing the traffic woes. Mumbai being a port city is a busy hub for imports and exports through waterways. Goods and services through Mumbai waterways also run not only externally but internally as well. This has convinced many buyers to invest in property assets in Mumbai.
3. Good Infrastructure:
Talking about infrastructure, Mumbai has not had rave reviews in the past for its infrastructure. But things are now changing rapidly. There is no more cramped up construction of buildings, roads are widened and are maintained well. New laws have been implemented to keep construction pollution in check, and expansion of the city is now spreading across the surrounding regions. Adjoining regions that used to have sparse populations are now giving into the city, like Versova and Borivali.
4. Blend of different cultures:
Mumbai is a place for everybody. It is a robust blend of different cultures. That is why a good percentage of the earning population wants to move there, as the city provides a good work-life balance, which gives companies all the more reasons to set up shop there. Despite ever high rentals and high cost of living, people still are willing to maintain a livelihood there. This just proves the statement that Mumbai is the city of opportunities. With great employment prospects for people across all types of skill sets. Mumbai is now also known as the city that never sleeps.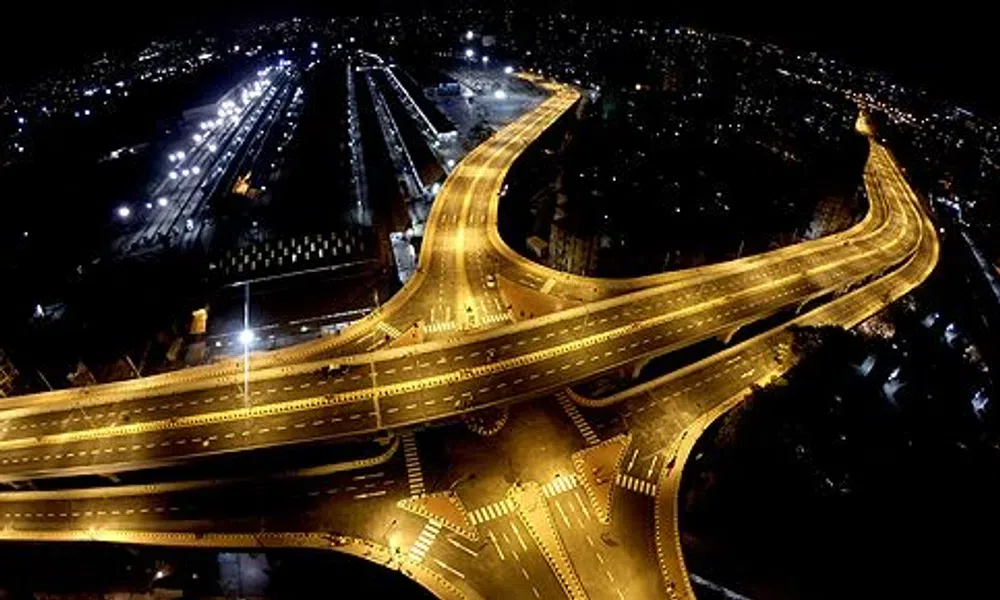 5. Mumbai Metropolitan Region Development Authority:
The MMRDA recently announced plans to raise upto 60,000 Crore to complete the funding of projects worth around 1,74,940 Crore. The decision about the same was taken during the '151st meeting' of the Authority in October, chaired by Minister for Urban Development, Ekanath Shinde. The investments in civic infra only betters the appreciation rates of the city as a whole.
The recent developments combined with a rich heritage make Mumbai a booming market for investing in upcoming projects. Not to mention that it is a port city located rather centrally which gives it the perfect strategical edge it required to be adopted as the Financial Capital of India. The business opportunities are plenty and the people who want to move here are on the rise which will give a valuation boost to the plethora of commercial options one can opt from. This makes Mumbai one of the hottest markets for Commercial Real Estate. A booming hub that is becoming more and more promising as it expands across its boundaries makes it a growing hub for commercial expansion and hence, all the more promising and profitable in the eyes of prospective investors.
FAQs
What is PropReturns?
A. PropReturns.com is India's largest online real estate investment platform to buy and sell pre-leased properties backed by complete data.
Helpline number for Propreturns?
A. You can contact us at 9152042159.
Where is PropReturns Mumbai offices located?
A. 3rd floor, Turf View Building 63 Dadarkar Compound Opposite Film Centre Building, Tardeo Rd, Tardeo, Mumbai, Maharashtra 400034